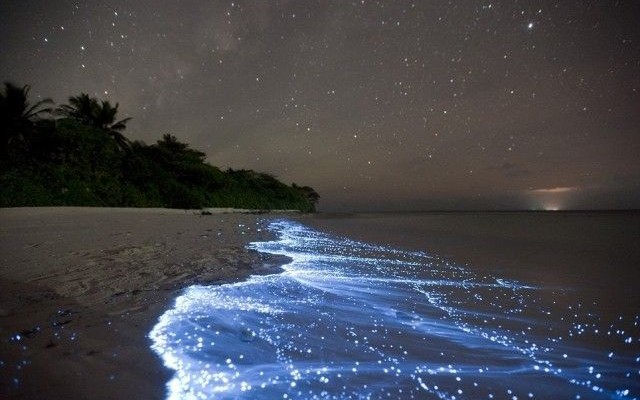 The famous group of islands is known for being a heaven on Earth.The Sparkling water of Maldives due to neon blue effect has been named the 'Sea of stars'
It may look like an alien life-form has washed up on a beach, but this striking neon blue effect is a completely natural phenomenon.
The incredible image was taken by photographer Doug Perrine during a visit to Vaadhoo, one of the Raa Atoll islands in the Maldives.
It captures a natural chemical reaction called bioluminescence, which occurs when a micro-organism in the water is disturbed by oxygen.