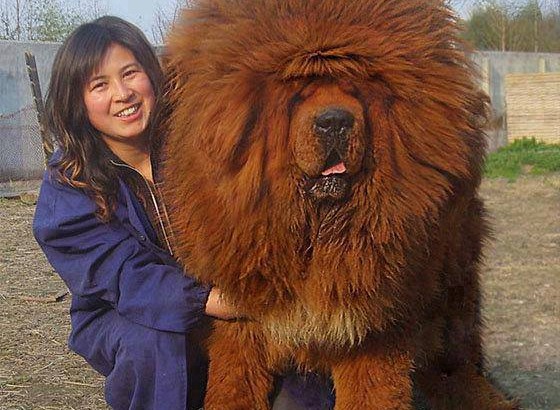 A Red Tibetan Mastiff puppy has become the world's most expensive Dog Breeds In The World after being sold for almost $1.6 million. Tibetan Mastiffs thought to be one of the world's oldest breeds, and legend has it that both Genghis Khan and Lord Buddha kept them.
The Tibetan Mastiff is an ancient breed and type of domestic dog originating with nomadic cultures of Indian state of Himachal Pradesh , Uttarakhand , Tibet and Central Asia.
Dogs bred in the West weigh between 45–72 kg (100-160 pounds) although dogs in the upper range are often overweight.